DSM Group: Kagocel Is No.1 Among Domestic Brands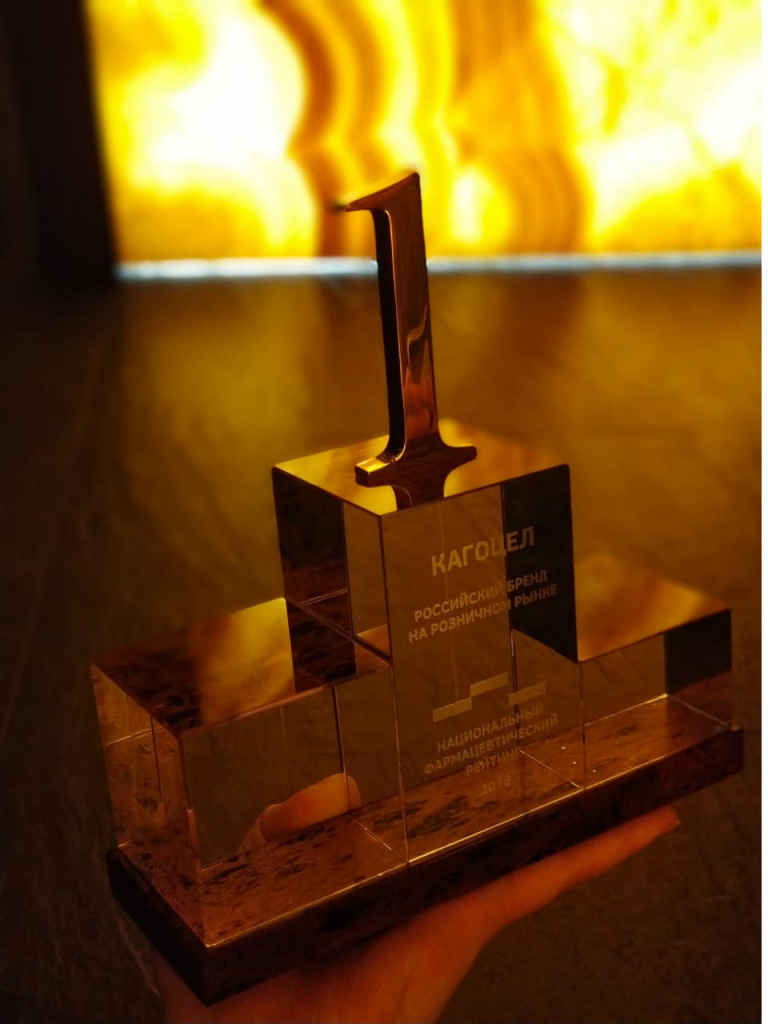 On December 18, the results of the National Pharmaceutical Rating 2018 were summed up, which, in fact, is a reflection of the real picture of domestic pharmacology. The antiviral drug Kagocel took the first place in the nomination "Russian brand in the retail market". The rating is done by a leading marketing agency, DSM Group, based on objective indicators: sales volumes of pharmaceutical products in final consumer prices.
Kagocel interferon inductor is a unique product of Russian scientific research that has been present on the market for 15 years now. During this period, it managed to establish itself as an effective, safe drug that has been successfully helping our compatriots to counter ARVI and influenza, being the undisputed No. 1 choice of consumers (according to the Product of the Year awards in 2017 and 2018).
At the same time, science does not mark time; new methods and techniques of drug research emerge using more complex designs and evaluation criteria for additional parameters. Thus the Nearmedic company, the manufacturer of Kagocel, continues to engage in extensive scientific work using the most modern techniques. The efficacy and safety of the drug have been proven in numerous studies, involving in total more than 21 000 patients aged 3 to 93 years. Enjoying such an extensive scientific base, the drug is highly appreciated and recommended by pharmacists, as well as practitioners (according to the Green Cross awards of 2015 and 2018, Russian Pharma Awards of 2014, 2015, 2016, 2017, 2018).
Recognition of the drug as No. 1 brand in Russia not only confirms that patients favor Kagocel, but also strengthens the status of Nearmedic as a leading domestic pharmaceutical company, which some years ago set a course for import substitution and has been successfully following it ever since.
21.12.2018 11:49:00
← Back to the list